Upgreat has opened a branch with a brand new concept in the Lasnamäe Centrum shopping centre in Tallinn. At the branch, clients can test and purchase Apple products such as phones, laptops, desktop computers, watches and tablets in different conditions (classified as A, B or C). Naturally, specialists familiar with Apple products are on hand to give advice and recommendations about the devices. Besides purchasing products, clients can bring their used Apple devices to the branch, where they will be given an initial quote for it. Then, once the device has been checked, the money will be transferred to the client's account within 48 hours. In addition to the newly opened store we have a branch in Mustamäe, as well as one in the Saga shopping centre in Latvia, which had its grand opening a few months ago.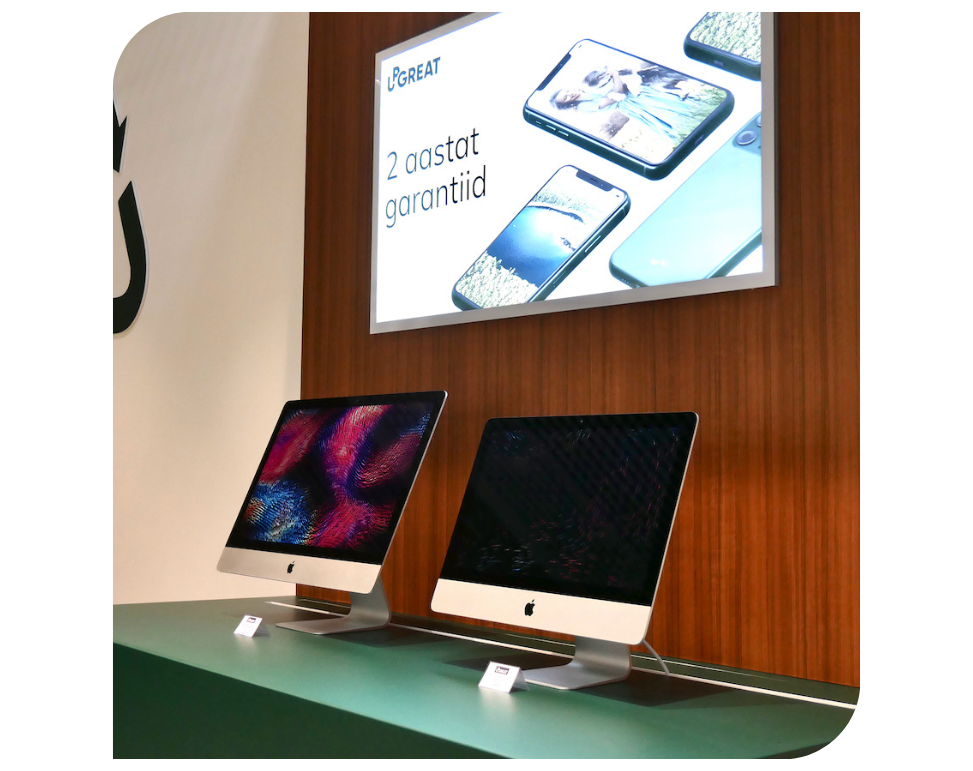 The devices that are on sale have been checked by Apple-certified technicians. Upgreat purchases these devices from partners and individuals around Europe. Every iPhone and Apple Mac device undergoes thorough inspection to evaluate its technical and visual condition, with the devices being repaired if required. As a result of the specialist inspection and maintenance, used Apple devices purchased from Upgreat always meet clients' expectations, which is why we offer a two-year warranty on every product.
Upgreat is Estonia's largest seller of used and refurbished Apple devices and forms part of the same group as iDeal and Valge Klaar. Our objective is to encourage the recycling of devices and thus to protect the environment.
The branch in Lasnamäe is our third.
Come and Upgreat your device!