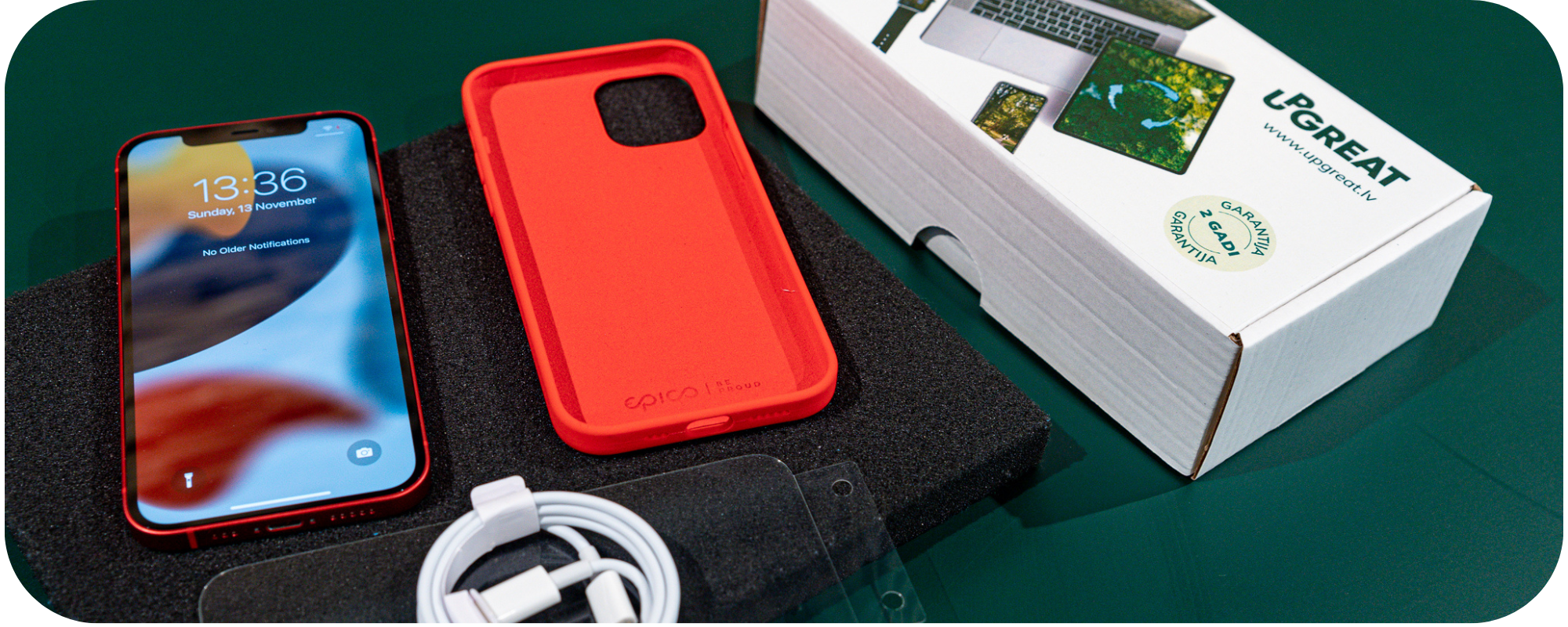 Yes, the good news is that not only are refurbished phones a lot cheaper than new handsets, but they're also more eco-friendly. This is because a phone that was returned is being given a new lease of life. And it's a lot better for the environment to resell an old phone, rather than a new one.

If a phone is described as refurbished and you're buying it from an established retailer or a trader like UPGREAT, you can be sure the phone has been tested, cleaned, wiped and is covered by a warranty. So you've got peace of mind in every way.
FAQs
How long do refurbished phones last?
Because refurbished phones have been thoroughly tested before being resold, they should last the same length of time as a new handset. However, if you're buying a much older model, it may not be supported with new software updates for as long as newer handsets.
How much cheaper are refurbished phones?
Refurbished phones can be a lot cheaper than new handsets. In fact, you can save yourself hundreds of pounds by choosing a refurbished phone. Take a look at our best refurbished phone deals.
Are refurbished phones still water-resistant?
Whether you're buying new or refurbished, not all handsets are water-resistant. However, if you're buying a like-new refurbished handset that's marketed as water-resistant, it should have the same level of waterproofing as a brand-new model.
Do refurbished phones have scratches?
Sometimes. If you're buying a like-new or grade A refurbished phone from a reputable reseller, it shouldn't have any scratches on it. Or, if it does, they shouldn't be noticeable. However, if you're buying a phone that's graded B or below, it might well have a scratch or two.
Do refurbished phones arrive with a factory reset?
Yes, to comply with the Data Protection Act, resellers must restore all refurbished phones to their original factory settings before selling them on to a new customer.
Does a refurbished phone come with accessories?
Sometimes. If you're buying a like-new refurbished phone, it may well come with a charger, although you're unlikely to get headphones included.
Need ideas what to do with your old iPhone? Read more in our next Post: "What do I do with my old phone?"
Visit our blog where we share information and news. Find us @ upgreat.ee
To stay up to date with Upgreat campaigns, just Like our page at Facebook and follow us on in Instagram